Web Design & Optimization

Bryan Eisenberg
, the Conversion Optimization guru, name Feng-GUI as one of the 3 out of 150 conversion optimization tools he wouldn't want to live without.
Read more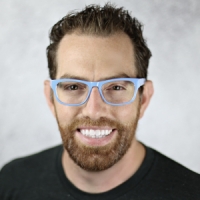 Morgan Brown, Full Stack Marketer focused on growth. Part of the
GrowthHackers.com
team.
"I have used CrazyEgg before, and I use Feng-GUI.com in some of my page-level analysis. Feng-GUI is a great little tool. But since I use it sporadically, I didn't include it in my initial stack.
If I look more closely, the other tools I use are: UserTesting.com, Feng-GUI.com, CrazyEgg"

Lynne Wright,
Operations and Marketing Manager
, AWA digital
"We use Feng-GUI in both the insight generation and creative execution phases of CRO as a quick and easy way to understand how visitors view web pages; check that calls to action stand out; identify any weak spots; and test the effectiveness of new page designs before split testing. At AWA digital we also review the designs with real users, but find Feng-GUI a useful additional measurement tool to ensure that the design is visually clear and easy to use."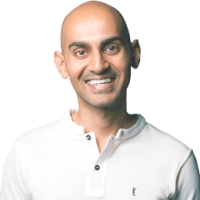 Neil Patel
, Top influencer on the web, name Feng-GUI as one of the three tools for your marketing campaign, along with Labs Media and Google Analytics.
Read more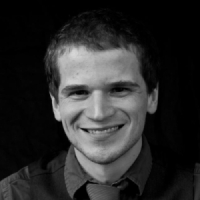 Christopher Zook, Marketing Specialist,
WebpageFX
I'm absolutely blown away by how much information I found in such a short amount of time. With just five uses, I identified a major flaw in my company's content marketing strategy that I had no idea even existed. I can't wait to fix it — and it's all because of Feng-GUI.
The best part isn't the results though — it's Feng-GUI's simplicity. There's so much contained in this one tool, and it's all intuitive for the user. I used it 25 times for different purposes, and at no time did I have to stop and figure out how I had to do something. It was already there. I can't think of any way to improve the UX.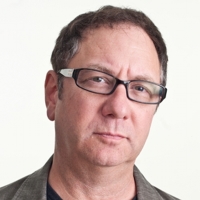 Chuck Bankoff
, WSI internet "Top Gun" consultant, "I've been using Feng-GUI for years as part of my proposal system. I've found that when a client sees any information about themselves or their competitors (favorable or not), they are universally fascinated by it. It's also a nice touch to use it during development, not only to work with my graphics team, but to demonstrate to the client what goes into a successful design. Their customer support is really good, and now that they upgraded their platform, if faster and easier to create reports in just moments. I just think it's a pretty impressive piece of technology to show my prospects."
Liana C. Ling
, WSI internet consultant. "We love the Feng-GUI reports! I do not know where we would be without them. They constantly astound our prospects and clients. One of the most useful tools we have ever purchased."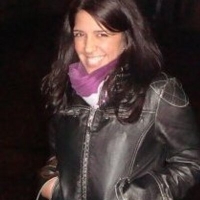 Tiffany daSilva, Director of Digital Strategy & Aspiring
Growth Hacker
"Feng-GUI has been a great tool I've used to run through landing page designs right after they've been created. I see what provides the most contrast, if my CTA is highlighted and it's just a quick check to see if there's any problem areas. Great tool!"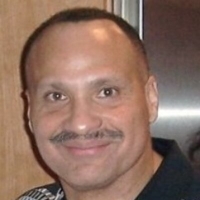 Stewart Bernard
, WSI internet consultant, "The Feng-GUI heat map has been an invaluable asset to me and my business as an internet consultant. My customers love the heat map and the depiction. I would love to see a more detailed explanation of what each specific depiction signifies. Otherwise it is a great and effective tool."

Karin de Boer,
Eigen and Wijze, the Netherlands
"Eigen and Wijze Communicatie is an online branding agency in the Netherlands. Specialties are concepting, usability, conversion, development and search engine marketing. Feng-GUI is definitely a very valuable tool for our interaction designers."

Kathryn Gilson ,
Quirk eMarketing
"Quirk is an online marketing company based in South Africa. We discovered Feng-GUI a few months ago and have started to use it for reviewing client websites. We have found that it gives a very good visual element to explaining website performance to clients."

David Robertson,
Premium IT Solutions
"If you own a website then you need to worry about conversion rates. Because by increasing your conversion rates you increase your sales. And that is why we choose to use Feng-GUI for our sites and our customers. As it quickly picks areas on your site that you need to optimize."

Angela Schmeidel Randall,
Normal Modes
"Normal Modes helps businesses increase revenues and reduce costs by simplifying their interactions with customers over the internet. Simple, easy-to-follow business processes increase conversion rates, lower support costs, and enhance brand image. We use the latest techniques in user experience strategy, including eye-tracking heatmap analysis using Feng-GUI, to identify "blind spots" and bottlenecks that lead to customer confusion. Customers love these eye tracking heatmaps - they're simple and powerful, especially when paired with user experience analysis. Thanks, Feng-GUI."

Ghalem Ouadjed,
6PEO
"We propose Feng-GUI to marketing and communication services, designers, graphic designers and ergonomists freelances : helping them to produce layouts which invite to buy or send a request or complete a request form, and which is engaging and lead the final targets to do a specific action or to discover some specific information, is for us the Feng-GUI's goal."

Michael Weber,
VisionConnect
, Hannover Germany
"VisionConnect is an innovative web agency in Hannover, Germany which is using Feng-GUI to analyse and evaluate existing websites. Also is the FENG-GUI dashboard an established tool in our screen layout process."

Lauralee Guthrie, CEO,
Social Klix
, "Feng-GUI is a great resource to highlight areas to improve on a website. Eye tracking is a lengthy and expensive process but Feng-GUI provides an analysis that helps you quickly identify where the eye is attracted on a page. This process is important to understand when designing effective websites. At Social Klix, we use this as a part of our conversion architecture process so in the design or redesign of your website or landing page, we ensure that your customers are attracted to the most important part of your message. This means more visitors turning into customers which makes sure your website is an investment, not an expense."

Nicholas Ward
,
Range Online Media (iProspect)
, "We increase our clients' conversion rates by improving the customer experience onsite. Feng-GUI allows us to analyze probable eye-paths when evaluating the performance of a page. The more we understand what a user sees and why, the better strategy we can create, and the greater the eventual revenue impact for our clients."

Jeffrey A. Peltier,
Peltier Effects
, "By using Feng-GUI in conjunction with Google analytics, PeltierEffects is able to get a more complete picture on visitor behavior. This enables us to look at visitor behavior from both a design perspective and a click through perspective to decrease bounce rates while increase conversions."

Sostenes Melgarejo
, "We use Feng-GUI to show our clients how some little changes in design can make their website more easy for the visitors to take an action in. Feng-GUI seems like a valuable and modern solution to make us more professionals to help clients to have better websites that really help them to make better business."

Asma Ibrahim Mubarak
, "Feng-GUI heatmap adds a great value on my business, being an internet marketing consultant it helps me spot the points of attraction on my clients websites, which allows me to discover good spots for call of actions."
Traian Neacsu,
Pitstop Media Inc.
"Feng-GUI is definitely one of the most valuable tools on the eye tracking market. Powerful, yet easy to use, designers and marketers will be able to impress clients and deliver astonishing results."

David Iwanow,
The Lost Agency
"Feng-GUI provides a useful visual understanding of your website analytics. You know that people are selecting to click a particular link from your web analytics data but Feng-GUI can visually simulate why that might be. It can save a client thousands as it can be used to test mock up web designs before going live."
Nicholas Kormas,
StewartMedia.biz
, "We use feng-gui to evaluate our proposed website design changes for conversion optimisation. It allows us to try lots of versions in the simulator and then decide which ones to split test live."

Paul Farnell,
Litmus
"Feng-GUI's attention heatmap service is going to be a fantastic addition for our customers. Many of them are very excited to see it in action, and we can't wait to roll it out. By being able to see the which aspects of their email design will draw the reader's eye, they'll be able to create more engaging newsletters for their clients."
Chris Clark,
Clark Marketing
"With ways to get people to websites improving, and ways to keep customers once won vastly improved, the long overdue next question is how to maximise on-site conversion. Retrospective improvements on existing websites made a huge difference, but now with Feng-GUI's remarkable predictive analysis we can model the best possible landing page right the first time."

Bud Gibson,
bigger buy button
"I am using Feng-Gui as part of university course where I teach students how to improve landing page design for non-profit organizations that advertise using Google AdWords grants. I'm also using it, in combination with Google website optimizer, in my own applied research into what makes for better landing page design."
Media & Advertisements

SoftEng
, Barcelona Spain
"Showing to our leads in pre-sells interviews that we take into consideration advance usability concepts. When we come up with different designs options, give to our customers the Feng-GUI attention heatmaps so they can take decisions about which design they think is better or maybe, introduce some changes in order to add probably more value."

Jorge Villagomez,
Andrea
"For our company it is important not only to create attractive designs, but also designs that are highly visually and effective, where the message to pass on this is perfectly formed. As we know is important the first 5 seconds of exhibition reason why Feng-GUI is the perfect tool to support this task."

Miranda Roos,
Luminus
, the Netherlands
"We use Feng-GUI mostly for internal aims. This way we do quick scans on designs of posters, advertisements and GUI. The value of Feng-GUI is that we can have a discussion which is based on ratio more that on emotion. We hope to get more information we need to persuade our clients."

Damon Segal ,
Emotio-Design-Group
,
"As an internet marketing specialist Feng-GUI gives me an accurate guide as to how visitors interact with a website. This helps us design better websites that achieve greater results. It's quick and effective part of running a usability test on a site."

Desquiens David, Igwane
"As an e-business specialist, we need to analyze quickly and surely how customers interacts on our client's web sites. Feng-GUI helps use simulating human eye tracking with real quality results at nearly no costs. Fend-GUI is now a daily-tools as many others and we use it daily for our website analysis."

Xavier Paz,
Logo Rapid
"We work in the field of graphic design, web design, ecommerce and conversion optimization, and are using Feng-GUI attention heatmap to pre-screen design proposals."

James Fah,
Branding Toronto
James is a Canada neuromarketing strategist and executive coach, His mission to educate business executives and put them in the right direction for growth sustainability via innovative marketing strategies such as neuromarketing and behavioral targeting.
"Feng-GUI sets the wheel of innovation in motion by providing its revolutionary cognitive task analysis via its effective emotional-based heat map. Their heat map approach was compared to the emotional calibration systems and it appears that, its accuracy rate is calibrated at 375. While a below 200 calibration considered below average, High efficiency calibration rate is around 410. "

Mathijs Jansen,
ABOVO Media
"ABOVO Media is a multiservice media-agency, specialized in media buying, creation and executing. For the creation of our designs we use the Feng Gui engine to make sure the right items have the focus. This way the creations will be at there best."
Photography

Dan Newburn, has worked in Hollywood and Las Vegas as a photo journalist, television talk host, PBS television news director, newspaper editor, investigative reporter, educator, and book publisher.
"I have been using Feng-GUI to compose my photo-art in a manner which will capture the attention of the view. I know it works! My latest book, "Eye Stoppers: How to create pictures people will actually look at!," demonstrates just how powerful this tool can be to the photographer and photo-artist. Easy to use and very user friendly.
Good Job!"

Alexey Klimov,
Foto3x4
Alexey Klimov, is the author of over fifty publications on digital photography in magazines "Computerra", "Home Computer" and "Hard and Soft". Candidate of technical sciences, associate professor, Ph.D at Oryol State Technical University
"Feng-GUI have kindly given me possibility to analyze my Synesthesia exhibition photos. I have use Feng-GUI to automatically search for pictures who most pleased the viewers. Almost all from them have shown a similar arrangement of zones of attention (hetamap). Thus, that the photographer style can be calculated without the aid of man-critics."
Read more
Academic & Non-Profit Organizations

Dr. Junia Coutinho Anacleto,
University of Sao Carlos (UFSCAR), Brazil
"We love the experience of using Feng-GUI. The tool is very easy to understand. The text on the website explain clearly how to interpret the image, the process is easy to run, anyone can make it, even who isn't from computer science area, and the learning curve is very sharp."

Tara L. Schnaible, Usability Analyst at
The Nature Conservancy
"Feng-Gui provides my organization with a critical first review of an interface. Since 2009, we've come to use Feng-Gui as a way to evaluate essential functionality in visual mockups - and I find it far more compelling (toward action) than any expert opinions. Feng-Gui is one of our "must-have" evaluation tools".