Mind Controlling the Angry Birds game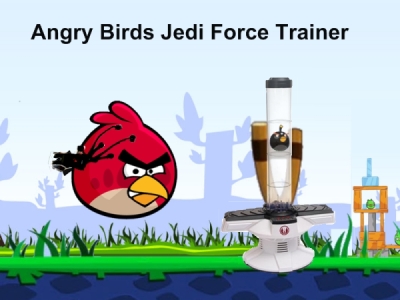 Using emotiv neuro-headset to control the Angry Birds game.
more details at
project page
Tarazi Studio - Per Capita
Per Capita exhibition
The video installation "Per-Capita" traces the signs placed on the head of each person visiting the exhibition.
The visitors wear over their heads a piece of cloth marked by a red routing cross. A tracking camera 'identifies' the sign, tracks it down and puts a routing cross on it.
By screening the "tracking map" on the gallery wall, the background images constantly shift producing a different context for each situation.
In one situation the exhibition visitors become targets of targeted killing, and in the other situation they are individuals in a video game.
Artists House, Tel Aviv Israel: September 2007
Garanti Gallery, Istanbul: December 2008.
"Imm cologne and passagen", Peter C Neumann Gallery, Switzerland: February 2008.
Basel Design Fair, May 2008.